February Tests Of The Month
May Tests of The Month
General Health Panel
Only $32
Regular price $49
May Tests of The Month
Arthritis Panel
Only $119
Regular price $197
May Tests of The Month
Anemia Panel
Only $119
Regular price $169
May Tests of The Month
Celiac Disease Diagnostic Panel
Only $229
Regular price $286
May Tests of The Month
Women's Health & Breast Profile – Labrix Kit
Only $249
Regular price $309
May Tests of The Month
144 Food Panel IgG (BloodSpot) – US Biotek kit
Only $229
Regular price $279
Please Note: As of May 15, due to a change with our physician's network, we will no longer be able to generate lab requisitions in real time. The expected turnaround time will be 2-3 hours to receive a lab requisition.
New Tests
Your Health Where it Belongs… In Your Hands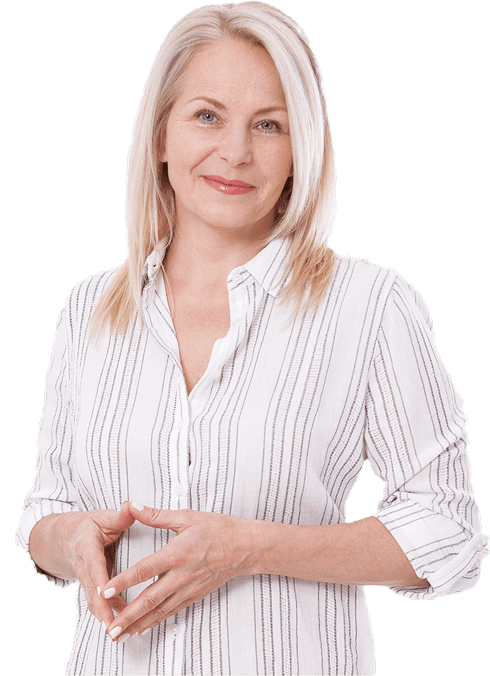 Order Your Test
The process is simple—order online or call (800) 908-0000
Go to Lab Patient Service Center
Convenient to your home or work—over 3000 locations nationwide
Results Available Online
Most results are received in 24-48 hours— securely and confidentially
DirectLabs® is the leader in direct access laboratory testing.
We offer a wide variety of important blood chemistry tests directly to you at extremely discounted prices to monitor your health and wellness. Each customer has a private and secure online MyDLS® account to access orders, print lab requisitions and retrieve confidential results in as little as 24 hours for most tests.
Our mission is to offer discounted online blood tests and direct access laboratory testing with confidential results to each individual interested in taking their health and wellness into their own hands.
TAKE CHARGE OF YOUR HEALTH AND WELLNESS TODAY!
Most Popular Tests
A simple wellness blood test could save your life.
Serious medical conditions often go undetected. A blood chemistry wellness test could indicate an underlying condition when noticeable symptoms are not present. The earlier a problem is detected, the easier and more likely it is to be treatable. DirectLabs® gives you direct access to major clinical laboratory testing across the United States for those important blood chemistry and wellness tests.
Many consumers are under-insured, have high deductibles, or health plans without a wellness benefit. DirectLabs® can help.
TAKE CHARGE OF YOUR HEALTH AND WELLNESS TODAY!
Test Categories
We offer an extensive collection of lab test categories and test types all at discounted rates.
WE WANT TO HEAR FROM YOU!
Feeling great from the inside out.
Read what some of our satisfied customers have had to say about their experience with DirectLabs®.
"I just want to take a moment to thank you for your excellent customer service. I have been using DirectLabs® for many years now. I am one of those unfortunate Americans, having been laid off from a job, exhausted Cobra and who can only afford catastrophic insurance with an extremely high deductible. I essentially pay for all medical treatment out of pocket including of course the 10 medications I am prescribed for my ailments."
"I have to say that you and your company offer great customer service. Recently I started using your services for the first time and I'm very impressed and pleased with the quality of service you offer."
"There were awkward moments in our initial working with DirectLabs® here in NC but I'd have to say that your company has shown nothing but integrity and honesty in working with us and our patients. I'm very happy you are here in NC – many patients have had access to testing that would not have otherwise and have been helped significantly as a result. I look forward to more of this!"
"Very much thankful for the ability to take control of my health situation and would not be able to do this without your website!"
"Thank you so much for the wonderful customer service. How refreshing. I will definitely be using your lab from here on out and also referring my friends. I'm very involved in our community so I will be sure to tell everyone about your lab and how easy it was to utilize – the great customer service too."
"I had invasive breast cancer 2 years ago and a hysterectomy 1 year ago as follow-up treatment to the cancer. My hormones are all over the board. I'm seeking the advice of a provider in Arizona who specializes in women's health. The first time I had lab work (by one of the national labs) I almost fainted when I got the bill. I then learned from a local doctor friend of mine about DirectLabs.com. Thank goodness! Because of you and DirectLabs®, I can continue to seek the medical advice I need."
"In today's cold corporate world of big business, it's refreshing to see that there are still folks like yourself who are willing to provide help and personal attention to customer's needs."
"Your service was perfect as always!! I tell everyone I know about your service … and most of my friends now use you … including my Doctor!!"
"My practice is growing and DirectLabs® is a very important partner to help me to problem solve my client's complex health problems. I especially wanted to thank you because you have been an incredible resource to me by helping me to set my account up, develop special lab panels, educating me on the new services and consistently streamlining the process for my clients labs. Your service is excellent and the turnaround time to get lab results is great. DirectLabs® website is very user friendly and easy to get my clients lab results.
I just wanted to thank you and DirectLabs® for an outstanding job and I look forward to continuing to grow together."
"Wow, that was fast! You guys at DirectLabs® are great!!! I've used your service many times before and will continue to. Every time I've had a question or needed help, you guys are always so prompt and friendly."
"With help like what I just received, I will definitely continue to use DirectLabs."
'It is so rare to have good customer service these days. DL is just great."
"As I placed yet another order for testing for my daughter this morning, I, again, felt very grateful to DLS for the generous gesture of offering the 15% discount to families coping with illnesses on the autism spectrum. I really don't know of another company that does such a thing, and I think it speaks volumes about the company's compassion and awareness of what we go through, financially and otherwise."
"I'm one of the millions of Americans who don't have health insurance because of a pre-existing condition. As a person with type II diabetes I know how important it is to keep track of my health. Blood tests are part of this important task. Without insurance I am at the mercy of hospitals and testing labs that charge 2, 3 …. 10 times the price as people with insurance for the exact same test."
"I recently did a series of your tests for a price that was 25% of what my clinic charges to do at the exact same lab my clinic would have sent my blood work to. The only difference was that LabCorp drew the blood.
What a relief it is to know that I now have access to a site such as yours."
"After looking at the prices my insurance is useless (even paying $300.00 per Month) as DirectLabs® can provide more competitive prices for the test. Great!!!"
"I want to take the time to let you and all the DirectLabs team I greatly appreciate the service and attention they give us customers.
I was price comparing DLS prices with a competitor and I had to use the competitors online chat a huge significant difference and customer help. Regardless of price I will continue to use DirectLabs because they are head and tails above the competition when it comes to the online chat and helping me figure out what I should be doing for my lab work as requested by my doctor.
The team they're always helps me save money and answers my questions. Thank you for the great service I look forward to continuing my Patron of DirectLabs.
Have a blessed day.
Sincerely, Melissa"
Subscribe for discounts!
Sign up to get information on our monthly test specials and periodic promotions.